Are you an on line retailer or retail store?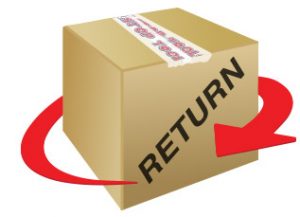 Do you receive returns back from your customers? How about Returns Processing ?
Do you supply Amazon, either to their FBA depots or are you an Amazon vendor??
Not sure what to do with any returns you may get or how to handle your returns?
Then we can help.
Returns are an unfortunate but constant reality for many of our clients.  At Picking and Packing Services, we help to streamline this negative work through our dedicated Returns Management systems. We employ a great crew, automated systems and client specific processes that help to minimize the costs associated with returns handling.   Consequently we quickly get inventory back onto the shelf as shippable finished goods (for those items that can be refurbished).

In particular we are experts at handling retuns from Amazon depots, checking those returns, re-working them if needed.  Then returning them to the Amazon FBA depot or their fulfilment centres.
Maybe you have supplied Amazon with a product and there are issues with CE marks. Perhaps barcodes are missing, maybe the items you have supplied are missing parts or in the wrong packaging.  We can solve ALL these issues for you, with speed and precision.
Both Efficiency and effectiveness are trademarks of our Returns Processing Management Services!
Systems are in place that allow us to handle returns from your customers, either singularly or in quantity. Processes allow us to book them in, examine them, process them and separate the "good from the bad".   Allowing you to either have the items re-packed for reselling or disposed of/written off, environmentally and safely.   Perhaps then sent back to your own supplier - especially if the return is a warranty return.
Extensive systems for booking stock in, recording customer return details, faults and what has happened to that return are in palce.  Has the customer been sent a replacement?  If so how and when; and how was it tracked and more.....
Operating a "pay as you use" storage model, you only pay for the storage you've actually used.
In some circumstances, it is a requirement to securely destroy returned stock. We can provide both on-site destruction of printed media and also manage the destruction of other stock types, including W.E.E.E. All done through our approved waste management partners.
Let us quote you on your returns processes.
As we have been working with mail order and e-commerce sellers for s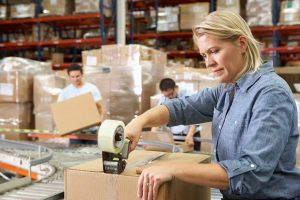 ome time we are very used to the "nuances" of customer returns and their "foibles".  In particular the specific demands of Amazon and the time frames that they give to action any returns.