About Picking and Packing Services
About Picking and Packing Services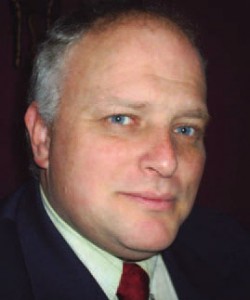 Established in 2005, KAMC Services has steadily been helping companies develop their product and service offering, by consistently adding value.
In 2014 we became Picking and Packing Services.  Lately incorporating a Pack and Send Service for both individuals and trade customers.
Tailored solutions concentrate on key fundamentals of Simplicity, Staff interaction and Co-operation, Hands on Approaches and results.
Founder Thomas Gibson, hails from an extensive back-round in "Fast Moving Consumable Goods" (FMCG) supply and DIY retailing.
Tailored Solutions
Experience has enabled Picking and Packing Services to fine tune our expertise to help our clients with a complete menu of solutions.  "We can help you develop it, buy it, store it, dispatch it, promote it, sell it and also re-work it or fix it!" A full concept to sale-to after sales solution.  You can see more about our warehousing and fulfilment solutions HERE.  Picking and Packing solutions are HERE.
At Picking and Packing Services we facilitate all aspects of sales delivery.  These encompass Range offer tendering, buyer relationship building as well as Product specification and sourcing.  Quality Assurance, packing corrective reworks and Repackaging are also in our remit.
Team and Philosophy
Our team s well suited to the task - a philosphy of best cost solutions across the board to deliver effective distribution and e-commerce fulfilment.
PAP know that we can help and assist you, like we have helped so many customers before. Offering a secure and private solution to all our clients and professional solutions to most problems is our prime goal.
The company have also become experts at handling, precessing and re-working Amazon FBA returns.  We carry this out quickly, efficiently, accurately and with care.
About Picking and Packing Services?  We are about service, solutions and results!
Why not give us a call now and see how we can help you. Tel: +44 (0)1722 666026 or +44 (0) 7739 22 4757
Here are our address details:-
Picking Packing Services
Units 24 and 25 Whaddon Business Park
Whaddon
Salisbury
Wilts.  SP5 3HF
We also have a unit in Rotherham, Yorkshire.
Our Mission
Our Mission is to offer truly professional tailored solutions and personal service from start to finish, with great technology and people to support you. Through regular communication we can together improve processes and ultimately both our bottom lines whilst hopefully having some fun along the way!
We love how complex it is supporting clients in this fast moving and competitive world, and designing tailored solutions to service multiple sales channels gives us the opportunity to expand our knowledge and use our talents creatively. Today's trading environment suits our style as we are big on communication, learning, and sharing our network and connections with others.
CONTACT US today for your bespoke quotation or to find out more...